The Lindsey Paradise (6 pers max)
Start From
€270.00 / Guest
Sofa that can be converted into a bed
Air conditioning + ventilation
The Lindsey Paradise (6 pers max) :
We have a single, fully-equipped apartment that can accommodate up to 6 people. It has two bedrooms and two bathrooms, as well as a common area with a kitchenette, a convertible sofa, and a bar table.
For even more enjoyment, the balcony has been furnished with an outdoor lounge and tables, allowing you to dine together while enjoying the unobstructed view from the heights of our Creole cottage.
Our rooms are cleaned on a daily basis.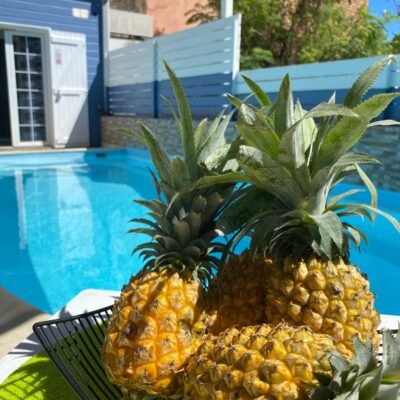 Our fruits come from the garden, depending on the season.
Our beauty products are made with natural and local ingredients.